Military Relocation: Where Should You Live?
Posted by Mark Hiller Jr. on Friday, September 1, 2023 at 11:37:49 AM
By Mark Hiller Jr. / September 1, 2023
Comment
Your Ultimate Guide to the Emerald Coast Military Bases

When relocating to a new area, especially for military duty, one of the primary concerns is always finding the best living situation that offers both comfort and convenience. Our region is home to three major military bases, Eglin Air Force Base, Hurlburt Field, and Duke Field, and understanding the local housing preferences can be invaluable for anyone new to the area. Here's a comprehensive guide to where military personnel generally opt to live:
Being the largest base in the region (and largest land-wise in the US), housing areas for Eglin personnel vary widely:
Top Choice: Niceville, Valparaiso and Bluewater Bay stand out as the premier choice for many.
Other Common Areas: Crestview, Shalimar, Fort Walton Beach, Destin, Freeport.
Destin's Dilemma: Many newcomers initially consider Destin due to its popularity. However, upon experiencing the heavy summer traffic, families often reconsider and look towards Fort Walton Beach, Crestview (Crestview can have heavy rush hour traffic), or Niceville instead. Conversely, younger, single males seem to gravitate towards the livelier, more hoppin' parts of Destin.
Lunch:
Black Rifle, Niceville: A perfect spot for grab-and-go foods, 15 coffee blends, a full espresso bar, and a drive-thru.
Pho Nguyen Vietnamese Noodle, Valparaiso: Great prices, great food, great service.
The Lunchroom, Valparaiso: Serving up soul food, sandwiches, hamburgers and more!
Dinner: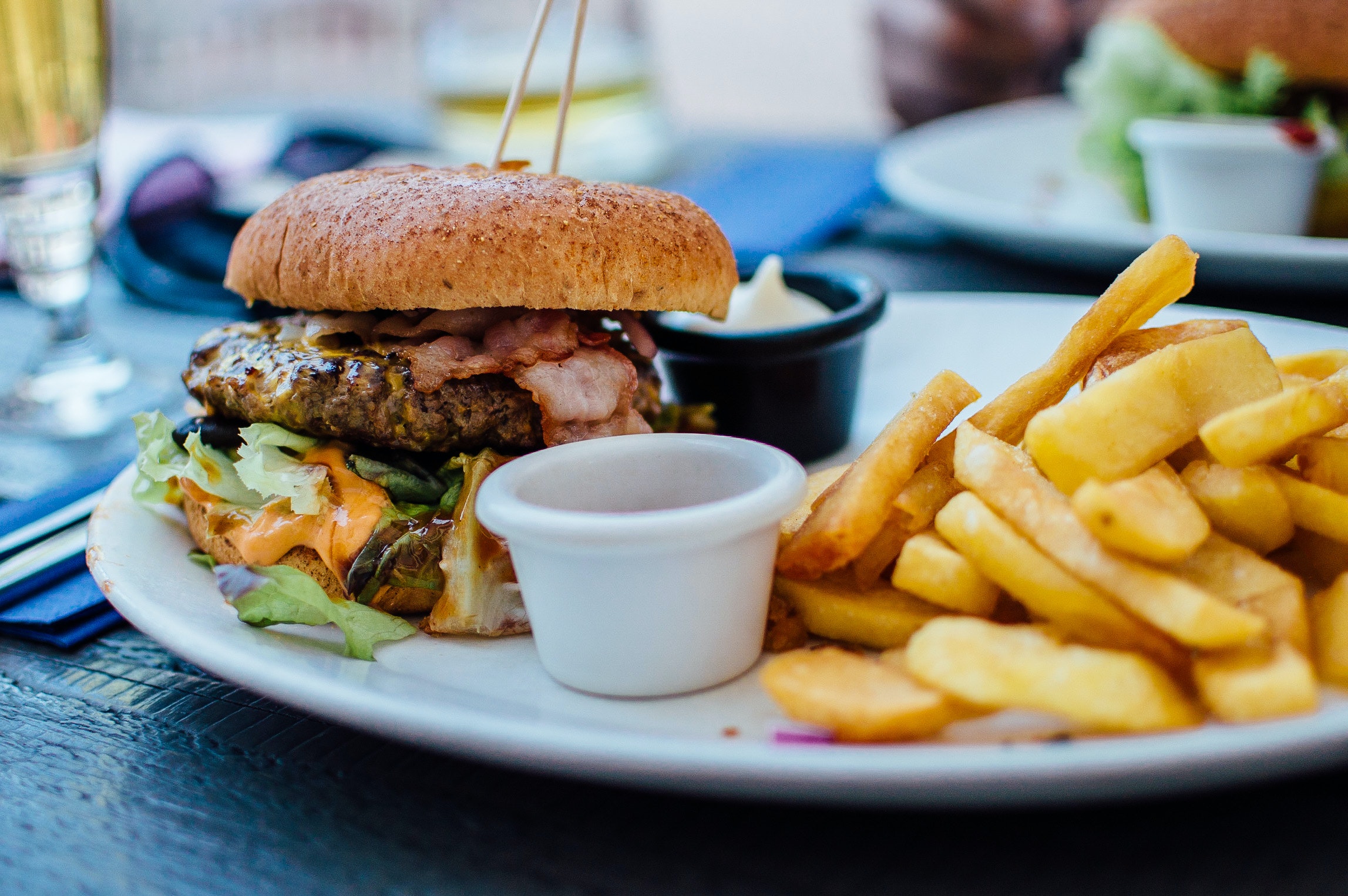 Top Schools:
Schools in Niceville have an average ranking of 10/10, which is in the top 5% of Florida public schools.
Niceville High School, Niceville: Grades 9-12 with just over 2,000 students, NHS has won many academic awards over the years and has a highly ranked football team.
Ruckel Middle School, Niceville: Just under 1,200 students, this small town school with grades 6-8 is also a top school with many sports, after-school activities, and clubs.
Plew Elementary, Niceville: Test scores at this Elementary are far above average and it is located in a centralized location in Niceville. Loaded with great teachers and staff, this is a win for your student in grades Kindergarten- 5th.
Bluewater Elementary, Niceville: Another great choice for schools in Niceville, with a ranking of 10/10. Bluewater Elementary School's high ranking earned it eligibility to display a U.S. News Best Elementary Schools award badge.
What to do?
Niceville, FL, is nestled in the heart of the Panhandle and boasts a plethora of outdoor activities for nature enthusiasts, adventure seekers, and families alike. Here's a curated list of some outdoor activities you can indulge in while in Niceville:
This is a peaceful boardwalk trail and floating adventures winding through serene woods and along the creek. Perfect for a relaxed stroll, bird-watching, or just enjoying the sound of flowing water.
Boating and Fishing: The bayou is an ideal spot for boating and is well-known for brackish fishing.
Hiking: Several trails, including the Red Cedar Trail and the Sand Pine Trail, take you through diverse habitats.
Picnicking: Numerous picnic spots are scattered throughout the park.
Here, you can indulge in a variety of water activities:
Kayaking: kayak and paddle around the beautiful bay.
Paddleboarding: If you're up for a balance challenge, paddleboarding is the way to go.
LJ Schooners hosts many community events and fun water competitions.
4. Golfing at Bluewater Bay Golf Club, Rocky Bayou Country Club or Eglin Golf Course
This is for those looking to enjoy a day on the greens. The golf clubs offer picturesque views and challenging courses.
Located in the heart of Niceville, it's perfect for families with young children. They can play in the many jungle gyms and cool down in the splash pad during the hot summer months. The Niceville Library is also located just around the corner.
8. Biking
Niceville has several bike-friendly paths, allowing you to explore the city and its surroundings at a leisurely pace. Check out Bluewater Bay for a more private ride through the many neighborhoods.
If you're moving with a furry friend or just love dogs, this park is a wonderful spot to let your dog off-leash and interact with other pups. It's a true gem for the local animal lover.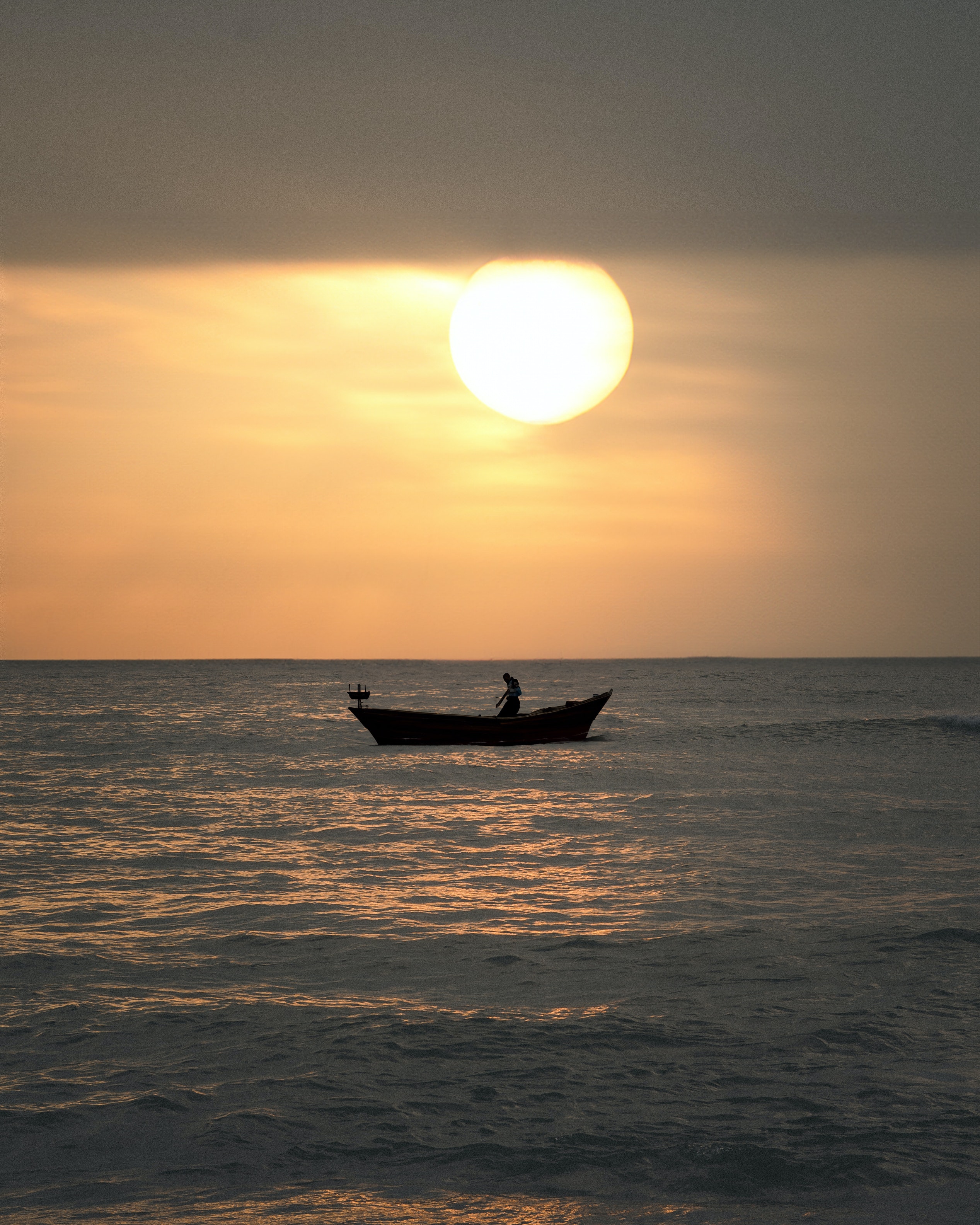 Premier Neighborhoods
The city has a range of neighborhoods, each with its own distinct characteristics. Let's delve into the premier neighborhoods:
Features: One of the most prestigious neighborhoods in Niceville, Swift Creek offers upscale homes that often come with luxury features such as gourmet kitchens, custom designs, and expansive lots.
Amenities: Swift Creek boasts a clubhouse, community pool, nature trails, and a children's park, making it attractive to families and individuals seeking recreational opportunities within their community.

Environment: It has serene surroundings and landscaping, with many of the properties overlooking or adjacent to wooded areas, water features, or the namesake creek.
Features: This master-planned community has a mix of homes ranging from condos to large waterfront homes. Its development began in the late 1970s, and since then, it's grown expansively.
Amenities: Bluewater Bay boasts a variety of recreational facilities, including golf courses, tennis courts, marinas, and several pools. The community is also dotted with parks and green spaces.
Environment: Given its proximity to Choctawhatchee Bay, many homes offer spectacular views of the water. It's a blend of natural beauty and suburban convenience.
Features: A relatively newer community, Deer Moss Creek is planned to encompass a wide variety of homes, from townhouses to large, single-family homes.
Amenities: The development's plans include parks, commercial spaces, and community amenities, aiming to provide a comprehensive living experience.
Environment: This neighborhood prioritizes green space, with plans to have several trails and parks for its residents. It's designed to meld modern living with a touch of nature.
Features: Located adjacent to the Rocky Bayou State Park, this neighborhood is a mix of older, well-established homes and newer builds. Many homes here are larger and come with spacious, wooded lots.
Amenities: Its proximity to the state park means residents have easy access to boat ramps, fishing spots, and nature trails. The neighborhood also boasts its own country club, providing golf, a pool, and other recreational opportunities.
Environment: Many homes in this neighborhood offer views of the bayou or are nestled among mature trees, providing a sense of privacy and a connection to nature.
All of these neighborhoods have their own charm and appeal, depending on what potential residents are looking for. The common thread among them is the emphasis on community, natural beauty, and the kind of laid-back yet upscale lifestyle that Niceville and the greater Emerald Coast region are known for.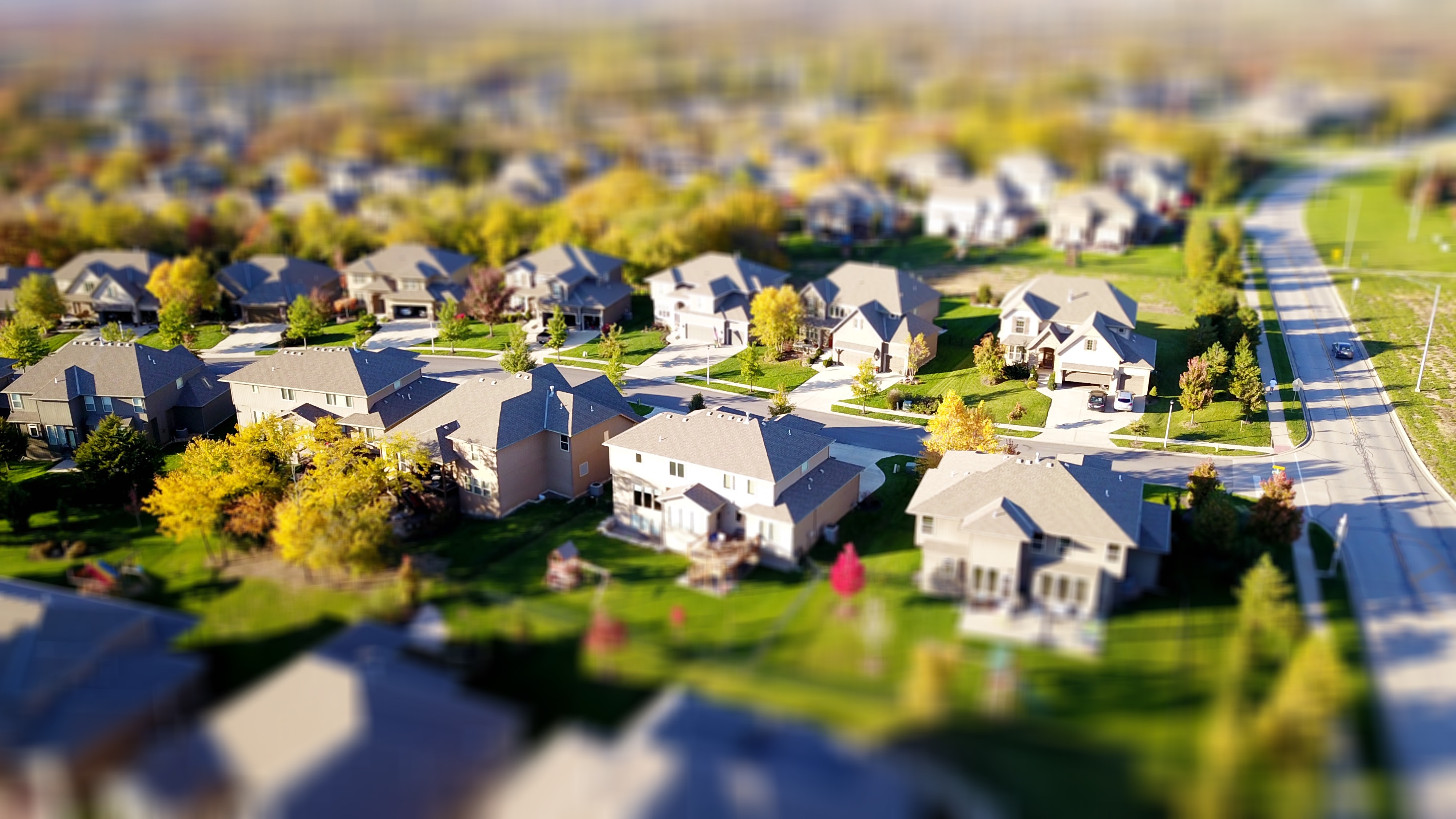 Located just north of the Niceville area, Duke Field is proximal to Crestview. Duke Field, also known as Eglin AFB Auxiliary Field #3, is a small air force base in Okaloosa County. Although technically part of Eglin Air Force Base, Duke Field is essentially a small air force base in its own right located 12 miles further north.
Our Observations:
Popular Living Areas: Crestview, Niceville, Fort Walton Beach, Valparaiso, Shalimar
A noteworthy mention is Patriot Ridge, a new community with modern homes ranging in the $300,000-$450,000 range.
Crestview is approx. 1 hour from Destin.
Lunch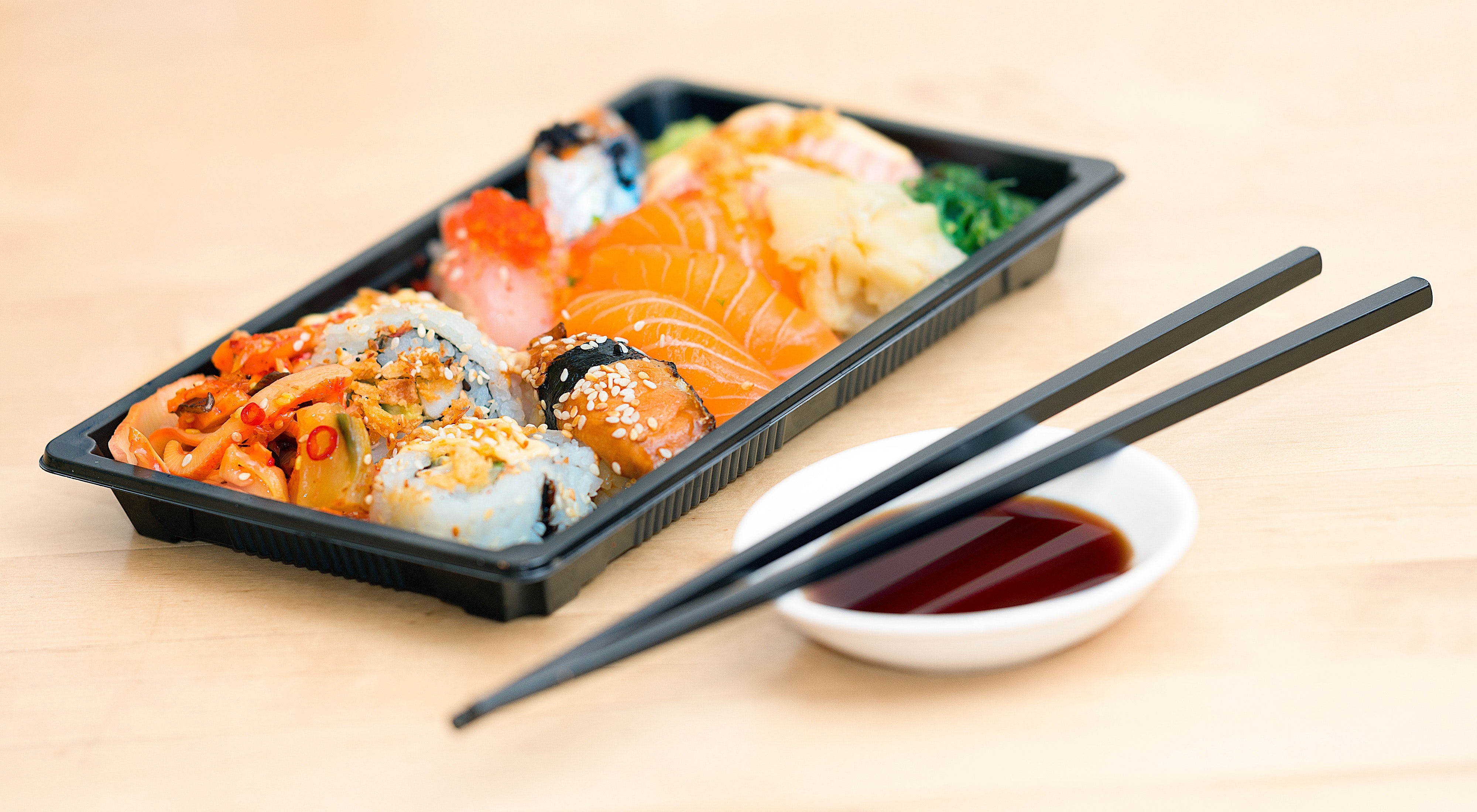 Dinner
Top Schools
Antioch Elementary School: Antioch Elementary School ranks better than 80.1% of elementary schools in Florida.
Davidson Middle School: With just over 1,000 students this 6-8 grade school is another great school.
Crestview High School: Crestview High School has the largest high school student body size in the Okaloosa School District with 2,280 students.
What to do?
Crestview offers various activities and points of interest for both locals and visitors. Here are some suggestions for things to do and places to visit in and around Crestview:
1. Main Street Crestview Association Events: Throughout the year, local events like fall festivals, parades, and car shows are organized by the Main Street Crestview Association. These events are great opportunities to engage with the community.
2. Twin Hills Park: A lovely place for families, this park has a playground, walking paths, and a pond. It's an ideal spot for picnics, jogging, or just relaxing.
3. Durell Lee Park: A great park with basketball courts, baseball fields, and playgrounds. It's a hub for local sports and recreation.
6. Hiking and Nature: Crestview is surrounded by natural beauty. The Yellow River Valley offers hiking trails, and Blackwater River State Forest, located to the west of Crestview, provides opportunities for camping, hiking, and canoeing.
7. Local Restaurants: Enjoy Southern and coastal cuisine by exploring local eateries. There are also various other cuisines available, reflecting the diverse community.
8. Farmer's Market: If you're in Crestview during the right season, local farmer's markets are an excellent place to get fresh produce and support local farmers.
9. Golfing: The area around Crestview has a couple of golf courses where you can enjoy a round in Florida's sunny weather.
11. Day Trips: Being in the Panhandle, Crestview is within driving distance to beautiful Gulf Coast beaches, historic Pensacola, and the lively Destin area.
Engaging with the local community by attending city council meetings, joining local clubs or organizations, or volunteering can also provide a deeper connection to Crestview and its residents.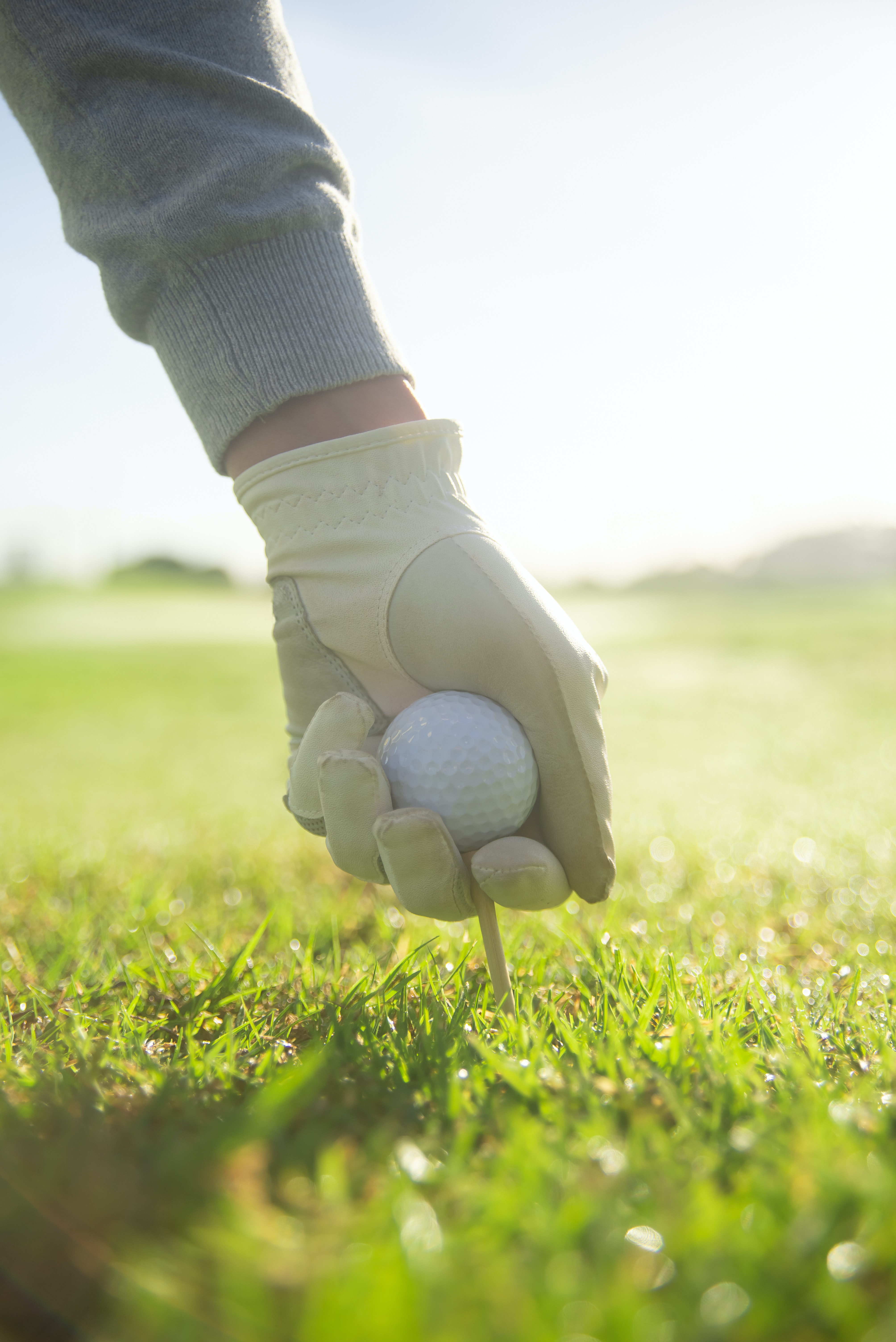 Premier Neighborhoods
Fox Valley, Crestview: A relatively newer development in Crestview, Fox Valley has large homes, and spacious lots, and is close to the south side's shopping and amenities.
Juniper Creek Estates, Crestview: Known for its luxury homes and larger plots, this community offers a more upscale feel while still being close to the heart of Crestview.
Kaitlyn's Preserve, Crestview: This is a newer development that has garnered attention for its modern homes and amenities, coupled with a convenient location.
Chanan Estates, Crestview: Close to the south end of Crestview, it offers larger homes with unique designs. It's also gated, providing an added level of security.
This Base has residents dispersed across multiple areas:
Favored Residences: Navarre, Mary Esther, Fort Walton Beach, Gulf Breeze, Shalimar, Niceville.
Long Commuters: Some make the trip from as far as Pensacola.
Schooling Decisions: A segment of individuals opt for Niceville specifically for the school district, even if it means a longer commute.
Not Preferred: Crestview isn't a top pick for Hurlburt commuters due to traffic concerns and distance from the Base.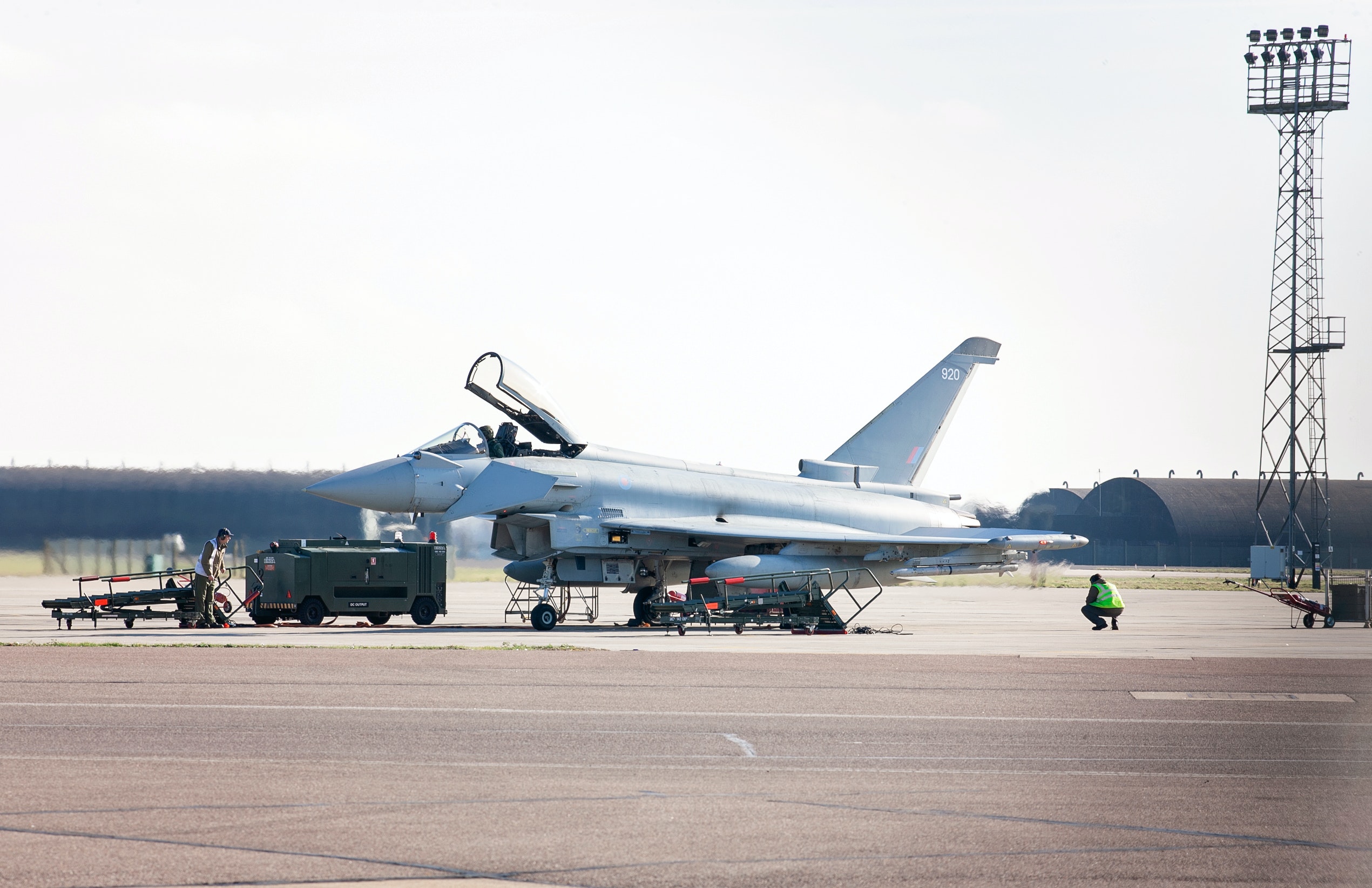 Lunch
Dinner
Scooters Fish House, Navarre: Down-to-earth counter-serve providing fried & grilled fish, shrimp, oysters & soft shell crab.
The Slippery Mermaid, Navarre: Creative, sushi-centric menu in a quaint house with sake & a screened porch with a view of the sound.
Bella Luna Italian Bistro, Navarre: Locally owned and operated, Guglielmo has been serving the Emerald Coast for the past 28 years. Known for his pasta specials, fresh seafood, chicken, veal, lamb & steak.
Top Schools
Holley- Navarre Intermediate School: With under 1000 students, they have strong academic skills and the school is doing a better job at supporting academic growth than most other schools.
Holley-Navarre Middle School: With 830 Students and a rating of 9/10, this school is placed in the top 20% of all schools in Florida for overall test scores.
Navarre High School: This school has 2,300 students and is grades 8-12. This school is above the state average in key measures of college and career readiness.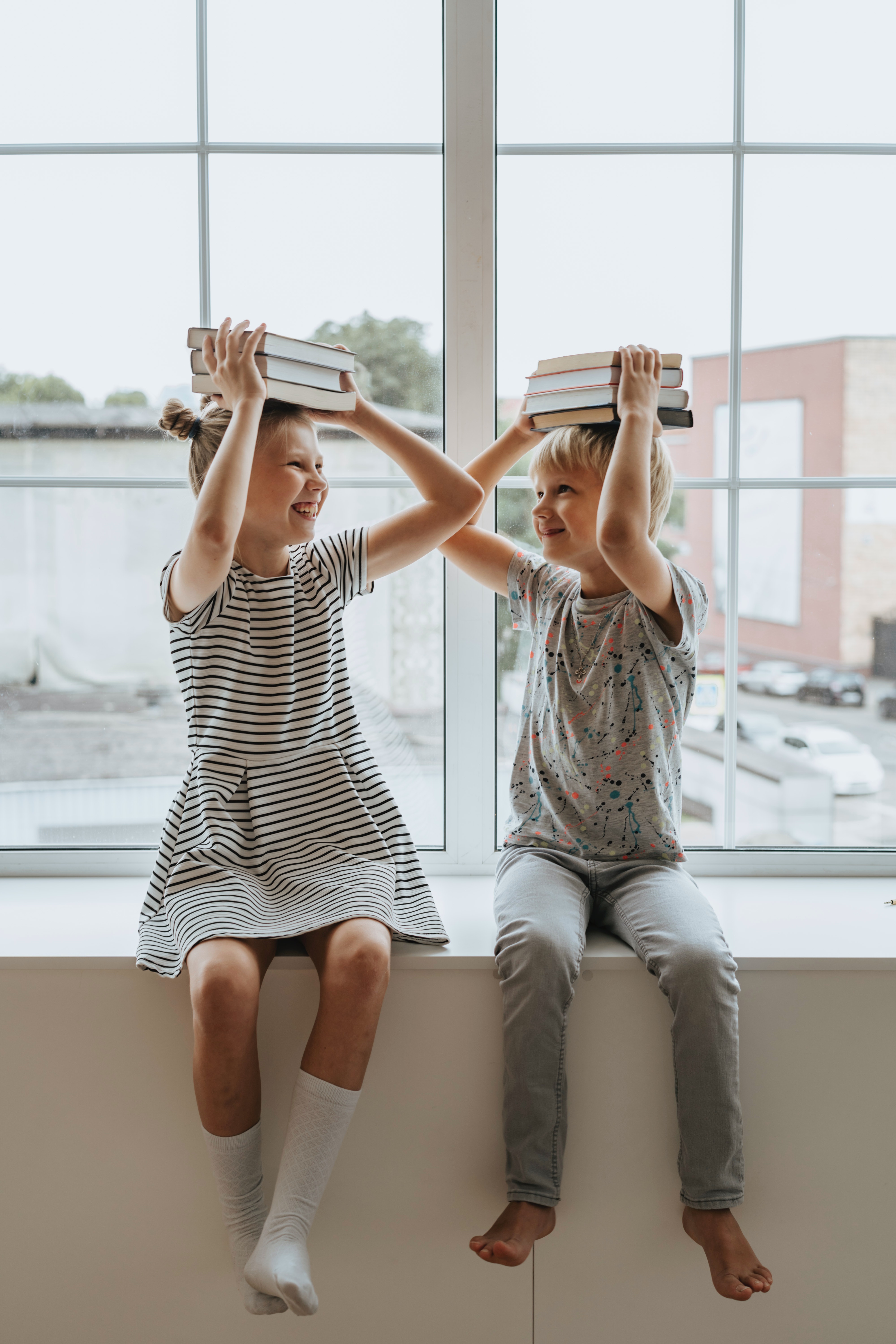 What to do?
Navarre offers a mix of natural beauty and local attractions. Here are five things to do in Navarre that locals often enjoy:
1. Navarre Beach: This is one of Florida's best-kept secrets. With its white sandy beaches and crystal-clear waters, Navarre Beach provides an ideal location for sunbathing, swimming, or just relaxing. The Navarre Beach Marine Park is also a great spot for picnicking and offers a dedicated area for snorkeling and diving.
2. Navarre Beach Fishing Pier: As the longest pier in the Gulf of Mexico, it's a favorite spot for both fishermen and those looking to take a leisurely stroll. The pier offers breathtaking views, especially during sunrise and sunset. Locals often visit to fish, watch marine life, or simply enjoy the seascape.
3. Gulf Breeze Zoo: The zoo is a 50-acre zoo located in Woodlawn Beach, Florida, neighboring Navarre and Gulf Breeze, Florida. It has over 900 exotic animals including rhinos, hippos, Western lowland gorillas, and orangutans that visitors can view during an African preserve train ride
4. Visit Local Eateries: Navarre has some fantastic local restaurants and cafes that serve fresh seafood and other regional specialties. Places like Alphy's Catfish House or JJ Chago's offer unique local flavors that are often enjoyed by residents.
5. Navarre Kayak Fishing: If you're into fishing, consider a guided kayak fishing tour. These tours are suitable for both beginners and experienced anglers. Exploring the local waterways on a kayak gives a unique perspective of Navarre's natural beauty and diverse marine life.
Remember, one of the best ways to truly experience a place as a local is to strike up a conversation with your neighbors. They often have the best tips and hidden gems to share!
Premier Neighborhoods
Holley by the Sea: Located in Navarre, this is one of the largest and most well-established communities in the area. It offers numerous amenities, including recreational facilities like swimming pools, tennis courts, and a private beach house. There are a variety of homes available, ranging from more affordable options to upscale residences.
Sound Retreat: This is a beautiful neighborhood in Navarre, offering properties that are close to or directly on the Santa Rosa Sound. With scenic views and easy access to both Navarre and Navarre Beach, it's a sought-after area.
Harvell's Crossing: This newer neighborhood in Navarre offers modern homes, many with larger lots. It's a short drive from the beach, making it convenient for those who wish to live in a more residential setting but still be close to the gulf.
Biscayne Pointe: Located in Navarre, this neighborhood features newer homes and is close to top-rated schools, making it ideal for families. It's also relatively close to shopping and dining options.
Serving Those Who Serve Us
Living along the Florida Panhandle is not only about enjoying the sun-kissed beaches and the soothing gulf breeze. It's also about relishing in the sounds and scenery of our three crucial military bases that play a pivotal role in our nation's defense. The dedication and sacrifice of our military community are commendable, and it's a privilege to have them as neighbors.
Understanding the unique challenges that military moves can bring, I'm dedicated to making the home-buying process as smooth and hassle-free as possible for our servicemen and women. Whether you're PCSing here, or if you're a local Military resident planning to purchase a new home, my team's mission is to be there every step of the way.
I invite you to check out my YouTube channel where I delve into the specifics of buying a home, many tailored for those in the military community. From understanding types of loans such as VA, to finding neighborhoods that cater to military families, I've got you covered. Plus, you'll find a plethora of tips and strategies to make the home-buying journey during relocations a whole lot easier.
My team and I stand ready to assist you in finding the perfect place to call home.